NED GETHINGS (d.1985)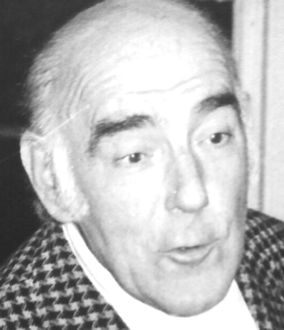 The sudden death of Ned Gethings early in April deprived The Questors of one of our most vivid personalities, a fine actor and a much-loved member. Ned was as much part of the theatre as the bricks in the Stan Room and had been for 35 years.

"The Questors are my family," he used to say, and he spent all his spare time here, playing about a hundred parts. His own favourite was the cook in Mother Courage (1967), but many thought his best performance was as Caliban in the 1960 The Tempest. To this he brought a touch of sympathy which made it a fascinating interpretation. His last part was as a delightful grave-digger in Hamlet in 1983. He was cast as Pischik in the forthcoming The Cherry Orchard but had to withdraw.

A writer of no small merit, Ned had two of his plays published professionally and performed extensively. The Questors produced three one-acts and a full-length piece, The Pharoah Cassidy (1960). He wrote a play for children at Belmont School which the headmaster, Eric Kirby, says was outstanding.

But it's as a person Ned will be remembered. Sociable, generous, typically Irish, quirky, unpredictable, rebellious and dedicated all at the same time, he was one of those large, warm personalities that leave an indelible mark, and a large number gathered at his funeral to pay tribute. The Questors won't be the same without him.

MIKE GREEN

---
NED GETHINGS AT THE QUESTORS (ACTOR)