TED SCRIVENER (d.1999)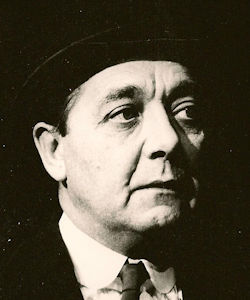 The death has taken place of one of The Questors' longest serving members and most popular actors, Ted Scrivener. Ted, who was 86, had an acting career with The Questors which spanned 40 years. Mike Green and Kit Emmet have put their heads together and we print below some of their recollections of Ted the actor and Ted the man.
KIT: I think Ted had only just joined The Questors when he played in The Philanderer in 1951. Thereafter we collaborated many times, he was always such fun to work with; natural comic, he brought his own lively imagination to every part he undertook.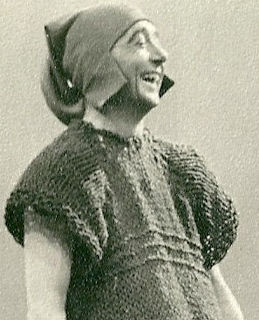 MIKE: Ted had the gift of being able to make people laugh spontaneously. He had a wonderfully comic face and a cheeky-cockney type of voice, not unlike that of Max Miller, and the two combined were irresistible.
KIT: Many older Questors will have happy memories of him and his rendering of "If it Wasn't For The Houses in Between" with Eric Kirby at the piano (usually making rude comments).
MIKE: I will long cherish Ted's description of army life, such as the time after Dunkirk when his unit had no ammunition for an anti-aircraft gun and the colonel had the brilliant idea of using a hand water pump, the jet of which when pointed skyward was supposed to represent a stream of bullets for practice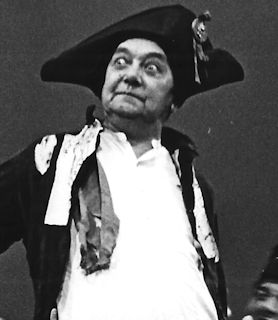 purposes. In fact Ted finished up by being wounded at Arnhem and taken a prisoner of war. Even that grim experience was the subject of an anecdote ("I was terrified. I kept worrying that they'd select me to tunnel under the wire.") Ironically, when some thirty years later he played in The Questors production of Oh, What a Lovely War!, he still had some metal splinters in his knee from a wound sustained when a German tank opened fire on his anti-tank gun.
KIT: Ted was also a master of disguise. I remember very vividly his first entrance at a dress rehearsal of A Flea in Her Ear when he appeared looking exactly like Adolf Hitler.
MIKE: Everybody will have their favourite memory of Ted on stage. My own is of him in Major Barbara i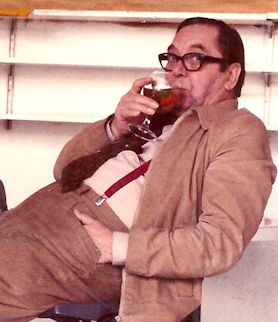 n 1953 (the first play I saw at The Questors) when he played Snobby Price, the sneaky cockney down-and-out. Others may think of him as the hilarious German stallholder in Oh, What a Lovely War!
KIT: But Ted wasn't only an actor. Offstage he was a committed Questor and he and Betty were always on hand when there was work to be done. He made a big contribution to The Grapevine, both behind and in front of the bar and served on its committee for many years in the early days.
MIKE: Ted was the father of Kay (Clarke), herself a well-known Questors actress, and Robert, and our sympathy goes out to the family in the loss of a unique personality.
---