LIZ PARRAVICINI (née GRAHAM) (d.1977)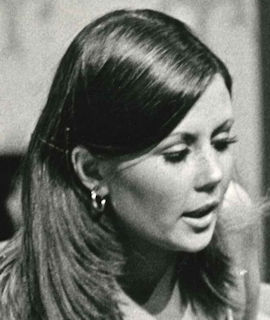 Liz Graham was a popular and talented member of the Student Group in 1969/70, joining it shortly after leaving school. She played successfully in the Second Year Group's production of The Disorderly Women in 1970. Unable to join the Second Year Group - she had decided instead to marry Ricc Parravicini, another popular and familiar figure at The Questors - nevertheless as an acting member she gave memorable performances in David Mowat's John in the 1971 New Plays Festival and in Ding Dong in the Christmas of that year. Shortly after that she and Ricc moved to Rome and started a family, but nevertheless kept in touch with many of their friends at The Questors.
On 8 September, while on a visit to her family in Osterly, Liz was the victim of a brutal and senseless attack of unspeakable horror.
Liz, who herself seemed almost a symbol of life, will long remain vividly alive in the memories of all who knew her. For Ricc and their young family, there are no words to express our depth of sympathy with the grief and shock they have had to endure.
A.E.
---
LIZ PARRAVICINI AT THE QUESTORS
1969 Black Eye'd Susan
1970 The Disorderly Women
1970 Othello
1971 Ding! Dong!
1971 John