JAMES FRANK MANLEY (d.2006)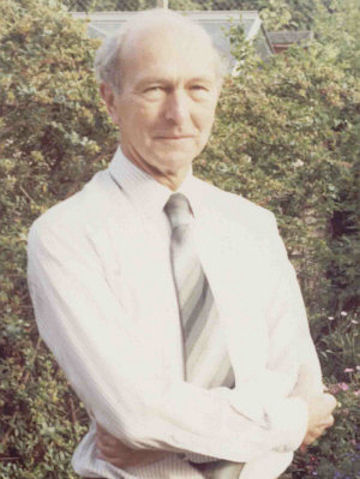 Jim Manley joined The Questors in the early 60s and worked faithfully for our theatre for over forty years. He originally started as a skilled and innovative lighting and sound engineer. His great love and knowledge of plays extended to the practical aspects of production and his technical expertise was invaluable for many seasons. A genuine delight in designing, repairing and sharing his enthusiasm and skills led to many improvements over the years.

According to family tradition, passed on by his son Simon, he first found his wife-to-be, Beryl, asleep in The Grapevine at a dance. She remains very active in Front of House and is a staunch supporter of Alan Drake's sponsorship events. Most recently members will recall Jim as the perfect model of a Front of House Manager. Warmly welcoming, unflappable, an elegant figure who made a visit to our theatre a thoroughly enjoyable experience. He also passed the first aid course with honours!

Before his last illness, Jim took great pleasure in helping manage the sponsorship activities.

Jim and Beryl met at The Questors, had their wedding reception here, and worked together to promote true Questors values. Therefore, it was most fitting that Jim's funeral in March was followed by his wake in The Grapevine, full of his devoted family and his many Questors friends. Beryl's decision to sponsor The Questors' production of Vincent in Brixton was a wonderfully appropriate way to remember our very own Gentleman Jim.

Joyce Mistry