ALFRED EMMET OBE
(1908-1991)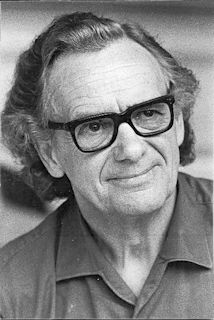 ALFRED EMMET, who died on January 16th aged eighty-two, was almost certainly the most important figure yet to emerge from the world of amateur theatre and one of the very few to achieve a significant impact in the wider theatre world.

His greatest achievement was the creation of our theatre [The Questors], which he founded in 1929 when he was only twenty-one years of age. Over the next six decades he saw it grow from a small, peripatetic group of seventeen friends with a bank balance of 7s 11½d to a fully equipped theatre complex with two auditoria, nearly four thousand members and a programme of over twenty productions a year. He is entitled to share with Sir Christopher Wren that most splendid of epitaphs, Lector, si monumentum requiris, circumspice! *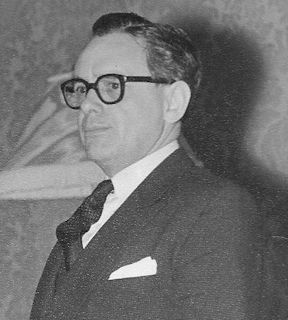 An Honorary Life Member of the theatre for many years, he served on the managing committee of our theatre from its inception until his resignation in 1980, when he was elected a Vice-President. He held the office of Honorary Director until his retirement in 1969, a post that combined many of the current responsibilities of the Artistic Director and the Theatre Manager. He was, until the mid-eighties, one of our leading directors, although his appearances as an actor were rather less frequent.
For over sixty years his name was synonymous with that of The Questors. Without his leadership this theatre would never have survived the war years. Without his inspiration and unbounded energy the new theatre would never have been built. Without his vision our reputation for the encouragement of new writers would never have been developed. It was his enthusiasms which were the driving force behind the growth of our youth activities and the extension of our international activities, especially through our International Amateur Theatre Weeks to which, over thirteen years, he invited fifteen different companies from eleven different countries, many of them from Eastern Europe, long before "glasnost" or "perestroika".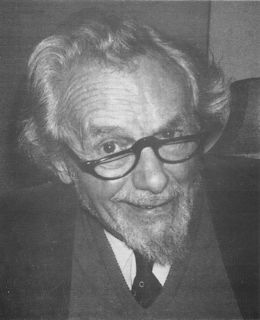 His was the motivation behind the planning and building of our new playhouse, which was opened by Queen Elizabeth the Queen Mother in 1964. When he began the planning process no new theatre had been designed, let alone built, in this country for a generation, and when the designs were published in 1955 they aroused widespread interest both in Britain and abroad. Over the next decade he dedicated himself to realising his dreams. Almost single-handedly he raised the necessary funds: well over one million pounds at 1991 values. Helped by his fellow members he quite literally built the Shaw and Stanislavsky Rooms brick by brick, girder by girder. At the time Sir Alec Guinness described it as "the most exciting theatrical venture to be launched in this country!" Nearly thirty years later that design is still revolutionary.
But his influence was not confined to amateur theatre or to theatre architecture. As early as the mid-thirties he was experimenting with different stage-forms, breaking through the straitjacket of the proscenium arch and exploring an early form of theatre in the round. In the forties he was directing Ibsen and Chekhov at a time when the average repertory company had not progressed beyond Shaw. In the sixties and seventies he made sure that we played our part in the development of new writing for the theatre. Among the writers he encouraged in a very personal way were Rodney Ackland, Dannie Abse and James Saunders.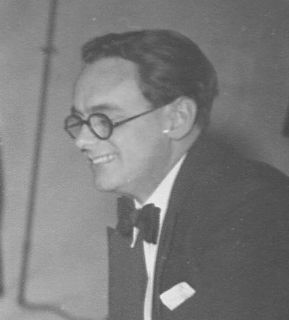 Above all, he believed that any theatre which does not actively encourage young people to come into the world of theatre is failing in its duty. For thirty-eight years he was the Director of Studies of our Student Group, which over those years has provided a very high proportion of our actors and directors. Among those who gained their early experience of live theatre under his influence were the film
and television director, the late Alan Clarke, and the National Theatre Associate Director, Declan Donnellan.
He was one of the founding fathers of the Little Theatre Guild of Great Britain, serving as Secretary for its first nine years and later as Chairman, and of the International Amateur Theatre Association, holding the offices of Vice-Chairman and Chairman. In 1967 the Little Theatre Guild recognised his services by making him an Honorary Associate, and in 1971 he was awarded the OBE for his services to amateur theatre.
His was a unique contribution, not only to our theatre, but also to the wider theatre, amateur and professional, nationally and internationally. If we are rightly described as "the National Theatre of amateurs" it is because of his life and his work. Above all else he was a perfectionist who was never satisfied with the status quo. Throughout his life he challenged us all to greater achievements. He was rigorous in his criticisms of everything we did. He was always opening our eyes to wider horizons.
There is a favourite Shavian quotation of mine which, I believe, sums up his contribution to the theatre: "You see things and you say 'Why?' But I dream things that never were and I say 'Why not?"'
For over sixty years that was his message to us all. Our theatre will always remain in his debt. We will only begin to repay that debt and to honour his memory if we remain faithful to his creed.
MARTIN BOWLEY
20th January 1991*
Reader, if you seek his monument, look around you.

More Tributes in Questopics 337B, May 1991

A LIST OF PLAYS DIRECTED BY ALFRED EMMET
A LIST OF PLAYS IN WHICH ALFRED EMMET ACTED