MARY HODLIN (d.1994)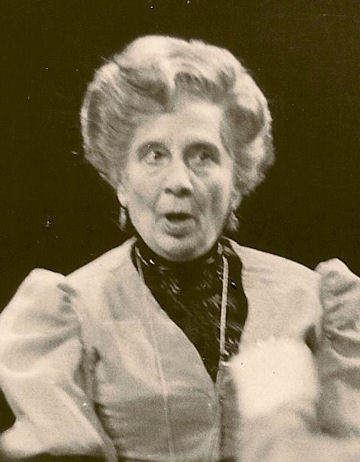 The Importance of Being Earnest 1970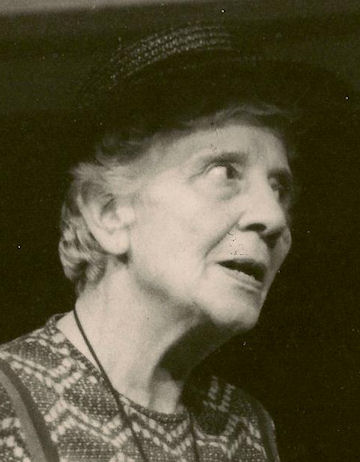 Arsenic and Old Lace 1982
An actress of consummate skill and a professional to her fingertips, Mary will be remembered for her many and varied talents, her own inimitable dedication and for the superb entertainment she provided in every part she played in thirty years at The Questors, beginning with Mrs Jeffeote in Hindle Wakes. I was doubly fortunate to not only direct Mary in four productions but also to become a personal friend. Observing her build tip her part, move by move, was a revelation, for she was always exciting and electric to watch - a. director's gift. I know that many Questors will feel her loss as much as I, for she had an enormous capacity for friendship, loyalty, love and compassion. What joyous memories she leaves for us all.

Jill Champion-Torrance

Dorothy [Barber] worked with Mary in her first production, Hindle Wakes and her last, A Little Night Music and with both of us on many in between. Among her many other delightful performances we shall remember her with special pleasure in The Father , The Ghost Sonata, Ring Round the Moon, The House of Bernarda Albaand, perhaps above all, as Queen Margaret in Richard III at the age of 82, her arm in plaster after breaking a wrist in a fall on frozen snow. Such was her fierce commitment to life in general and theatre in particular. We shall miss her dreadfully.

Dorothy and Tony Barber
[Questopics 386, October 1994]