BRIN PARSONAGE (1943-2005)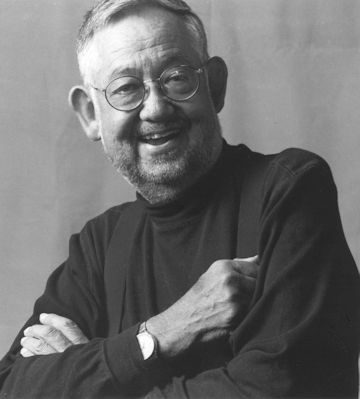 HARRIET PARSONAGE
Brin's early history was in the far east. He was born in India to a British father and a mother who was a mix of French, Scottish and Burmese. His father was in the Signals Corps and stationed in Burma in the thirties where he met Brin's mother (both are still alive at the age of nearly 90).

When the Japanese arrived in 1942/43 wives and children had to be got over the nearest border in a hurry which is why Brin was born in India in 1943 a few months later. His father stayed on and fought in the Burma campaign.

After the war the family reunited in Burma for a few years and then in the early fifties returned to Britain. Later in the same decade there were more foreign postings including Egypt and Cyprus. I am hazy about dates but I do know that brin was in Cyprus at the time of the EOKA disturbances. He would have been a fairly small schoolboy then.

Eventually, the whole family (i.e. his parents and brother) settled in Colchester where Brin spent the rest of his schooldays. He went to a technical school where he acquired the carpentry, electrical, construction and technical skills which he put to effective use in the early days at The Questors when he had the use of all his digits and limbs.

I suspect many people may have forgotten (or never knew) that was how Brin started his Questors career. Later on, when age and infirmity began to take their toll, Brin slipped into the role of elder statesman which I think is the image which has endured. Certainly he would not have minded that but he did resent his physical limitation far more than anyone realised.
---
AN ADDRESS BY RICHARD GALLAGHER
Monday 17 January 2005, Breakspeare Crematorium

I'd first of all like to say how honoured I feel that Harriet asked me to address you today to talk about Brin. He was a special person in so many people's lives and I am only one of many who have lost an extremely close friend.

I discovered that Brin's ...`naughtiness' is the best way of describing it ... applied to everything he did. Going back over the years to the time he was in the Civil Service: he was once asked to show a group of Australian diplomats around London. He took them to a West End show, to a nice Chinese restaurant ... and then to a brothel — where he left them to it. Apparently they 'had had a very nice time in London'.

Brin's backstage tannoy announcements, 'Radio Brin', were his particular trademark. Brin was polite and formal — at curtain up that is. As the show went on his broadcasts would change — in deference to the occasion, I shall edit the text but I'm sure you will get the gist — they would change from, 'Your half hour call please, ladies and gentlemen' to 'Get your ***** **** on this stage'.

On one production — which will remain nameless in order to protect the innocent — Brin, by some surreptitious means, discovered the pet name used by an actor's mother when he was a child. For the entire run 'Mummy's little soldier' was asked to come to the stage. Other pseudonyms included 'Twinkle' and `Bubble'... you know who you are.

Those that have been involved in the Minack shows will remember his last production there. As one member recalled, 'It would not have been Minack without Brin and Harriet there: Brin sitting at the top, wrapped in blankets and mumbling dissent whenever he disagreed with anything that was going on.'

Brin, like many others, myself included, was fond of a drink or two. The plastic soap bottle that he once or twice used for his backstage tipple was an excellent ruse. One never knew whether his foaming at the mouth was caused by what he was supping or whether it was a comment on the acting.

Brin had a blackly humorous way of laughing at his own situation. When he married Harriet, he commented that he was running out of fingers to put the ring on. Actually, he always maintained that he only needed one finger — the one he used for the call button. Visited in hospital, just after he had had his leg amputated, he claimed that he was about to do his Long John Silver act and he was waiting for the parrot: he'd already got the eye patch. There was a wonderful image of Brin, which has been going round the bar lately: that he was slowly falling apart down here and was being reassembled up there: 'Send some more pieces up!'

I've been talking to various people around The Questors: here are some of the things people had to say about him:


"He was equally irreverent about everything and everybody. No one was safe because no one was faultless. He used humour as a philosophy and as a weapon; he always, always laughed and I never felt that he was pretending things weren't bad, either in a production or in his own health, but humour was a way of surviving both."

"Brin was equally rude about everybody but it never stopped him loving them. He was very, very honest and realistic about people."

"He phoned me as a new stage manager. In the course of the call, we laughed at probably everybody involved in the production — including him, and me. He ended the conversation by saying "I wish I'd met you earlier."

"For a number of years Brin has continued to defy medical science — as well as defy numerous directors/designers and stage managers."

Brin was so many different things to different people: father figure, confidant, flirt, and new friend to new members and true friend to the rest of us. If you had a problem, he would never turn you away. He would make time for you however insignificant the problem was. He believed life was not about quantity of years but about quality of living. The void he has left will be felt by many and it is sad that future new members will be deprived of knowing this man.
---
BRIAN INGRAM

If there is anything I warm to in life it is a comforting consistency. Experience of working on different shows at The Questors does not always afford that comfort unless there is a cool guiding hand. Very often Brin was that guiding hand. Brin was the DSM on almost all the shows with which I have been involved at The Questors. As a director it is essential to know that there is someone to confide in, someone to trust. Brin's presence in the rehearsal room always assured, not only keeping me calm, but also the confidence and discipline in the cast. They too always knew that those moments in rehearsal when you feel you are swimming in treacle with five arms and six tongues requires a solid presence. Brin would sit, pencil in hand, hovering over "The Book" quietly prompting and making notes, ensuring that each member of the cast did not feel that their errors and slips and forgetfulness were letting the side down. They were simply part of the process of creating a production. Brin was the supreme team leader.

Brin's serenity spread throughout the entire company. The crew always knew they could turn to Brin for advice. It was he who always knew where things were, who to go to for help and advice, how to get things done. Brin appreciated what attention to detail meant; without pedantry, without fuss. All of these virtues are what deeply contribute to a successful production. Of course, Brin's theatre experience was important, but it was Brin's personality that really counts. One of the most selfless people I have ever met. He never let his ego get in the way. What was important was the collective success of the group. Of particular note was his concern for new, young members of a cast who Brin welcomed quietly, yet positively and rapidly integrated into the company.

My last show with Brin was The Learned Ladies at Minack. He was unable to play a full part in the creation of the production but there he was in Cornwall, seated at the top of the auditorium at every performance, continually encouraging and supporting.

It is difficult for me to contemplate directing another show without Brin. Even the few plays I did without him he always came up to show interest and concern.

I shall greatly miss him as a colleague and a friend. He is truly irreplaceable.
---
GRACE CRADDOCK

Brin was involved in many diverse aspects of Questors life: as the deputy stage manager on many shows, as office assistant, as editor of our active members' grumble-and-information newsletter TOAD, and as a friend to a very large member of Questors members. For many of us, if Brin's distinctive car was in the car park, going to Questors was like going home.

He was a sane, dependable presence, always at rehearsals, always in the right place when 'on the book', always calling people with the right degree of urgency or humour when on the desk during a show. His circle of acquaintanceship was large, but he welcomed and trained new backstage staff, and was particularly protective and helpful towards the younger ones.

In theatre, one encounters drama, both off and on the stage. Brin had the knack of piloting a course through tempest and temperament by concentrating on the essentials, and allowing the rest to pass him by, with only half- closed eyes and a deep breath to show that he had noticed. _

Although not an adjective that anybody who knew him would readily apply to him, Brin was disabled. For the last twenty years at least he had kidney, heart, circulation and thyroid problems. He had to have some fingers amputated. He had to undergo regular dialysis. He became less and less mobile. But he was never a disabled person first. After every discharge from hospital his bullish will drove him back to the rehearsal room, back to the desk, back to the office. Five years ago he got married, to Harriet, a fellow-Questor. His capacity to discount his severe physical problems, and determination to live a normal life, were, for those of us watching, humbling to behold.

Harriet gave Brin five years of devotion, but the last set of hospital procedures proved too much for Brin's heart, and he died.

I salute one of the bravest people I have ever known: the small man with the colourful braces and the keen interest in gossip and politics, the good conversationalist who could take a sideways look at life and smile at it — my friend Brin.

(No, Brin, I haven't laid it on a bit bloody thick. It's all true.)
---
Rachel Knightley

Brin and I were first placed in each others' paths four years ago when I was 'volunteered' to stage manage a let — on to which I had come as an extra! — which Brin's health had prevented him taking it on. At the end of our first — and, to listeners of 'Radio Brin', predictably irreverent — telephone conversation, Brin said "I wish I'd met you earlier Rachel." This was a compliment, a gesture of friendship, but also a bittersweet reminder.

The possibility of losing him was always clear, yet however many times he "retired" from stage managing Questors shows, he always managed to return. Last September, various operations and amputations later, he was apologising for not making it to the open day I organised because he was dialysing but planning to work on the Studio show at Christmas. We always prepared ourselves to lose him and I never quite believed we would.

Brin's all encompassing irreverence was a hobby, a philosophy and a weapon that never seemed to allow pain to bring his zest down. After the amputation of his leg he was joking with us as ever, but never denied the pain or the difficulty. His was a genuine joy, for it was realistic. He was an acute judge of character; and equally irreverent about everyone and it was a pleasure to be educated by him. I didn't need to stick with Stage Management for Brin to remain one of my defining mentors in the broader lessons of theatre. 'Radio Brin', on and off the desk, will leave a clearly defined hole in the office, the productions and 'the grapevine' in both senses, for he was one of the unofficial commentators on all things Questors that I and many have valued most. It made the time he had fun, I'm sure it extended it, and I cannot think of him without smiling.
---
Tom Butler
Brin was among the first people I befriended when I joined The Questors, having thrown myself into backstage help in the first year of the student group. As students we always enjoyed `Radio Brin' on the tannoy from the desk, even though collectively we were "the horrible lot".

I tried thinking of a word to describe Brin and one sprang instantly to mind: chipper! He remained stubbornly chipper and even towards the end his sense of humour was as healthy as ever. Brin was a big part of this family and will be remembered with love and affection by all who crossed his path or got their toes caught under his buggy.

---
Geoffrey Morgan

When I joined The Questors as a diffident acting member a couple of years ago, Brin was one of the first people that I recognised regularly and his friendly rudeness made me feel at home. Acting parts came slowly and he guided me to backstage work and made sure I knew the right people to help me progress towards stage management. I noted that he was absent from time to time but latterly was away for longer. Whenever I saw Harriet she gave me an update and after he had his amputation it was suggested that he would appreciate visits even from recent friends such as me. Before I could find the time, one Wednesday, late in the Grapevine, I saw Harriet, clapped her on the shoulder and asked how Brin was. "He died last Sunday" she said, and then, very sweetly, did all she could to stop me feeling an absolute bloody fool.
Brin and Harriet made a memorable Questors couple. Brin will be missed absolutely; we can be grateful that we still have Harriet with us.
---